Why EasyOptions?
Employees and their family members have different needs. And they don't always know what they need until they visit their eye doctor. Take the guesswork out of enrollment by allowing every family member to select their own covered upgrade right at the doctor's office, with no extra administration for you. Here's why personalization matters:
7 in 10
employees agree having benefits customized to their needs would increase loyalty1.
6 in 10
employees are willing to bear more of the costs of benefits to have a choice that meets their needs1.
Choose the plan members want.
Our fastest-growing benefit offering gives employees and their families what they really want – the convenience and value of personalized plan options.
Find out if you're meeting the needs of your employees.
TAKE QUIZ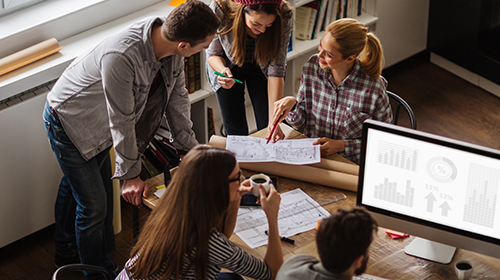 Want to see plan options with more choice and control like EasyOptions?
CONTACT US