Welcome to VSP® Vision Care—where you get an innovative package tailored to your coverage, network, and budget preferences. See how we'll empower your employees with a vision plan created with their specific needs in mind.
When You Choose VSP You Get...

Customized Plans for
Every Budget
Thanks to flexible vision plan choices, you get consumers' #1 choice in vision care1, no matter your budget.
SEE WHAT'S POSSIBLE

Expert Care When and
Where You Need It
Your employees have their pick of providers with more locations than the nation's largest coffee chain.
EXPLORE THE NETWORK

Healthy and Happy
Employees
VSP offers coverage for the modern ways people can improve their health through vision care.
DISCOVER THE BENEFITS
Unexpected Vision Care
See how living your healthiest life starts with expert vision care.
Your employees' wellness is at the heart of everything we do. That's why we never stop working on innovations that support their overall health.
EasyOptions customization feature that motivated 31% more people to get an eye exam2
TechShield® anti-reflective coating for next generation defense against blue light
Piloting new programs to identify employees with prediabetes
See well. Be well.® is more than a tagline; it's our driving force.
Why Enroll with VSP?
Find out if your vision plan is meeting the diverse
needs of your employees.
TAKE THE QUIZ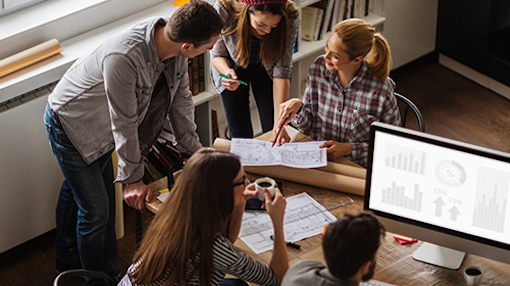 1. National Vision Plan Member Research, 2017.
2. VSP claims data, 2021.