See well. Be well.TM
Essential Medical Eye Care
Your well-being is at the heart of everything we do.
Covered Essential Medical Eye Care
To help keep your employees out of the emergency room during the COVID-19 pandemic, we extended coverage for essential medical eye care. Now millions of previously uncovered members and their covered dependents receive this benefit at no extra cost, through June 30, 2021.
What is Essential Medical Eye Care
It gives VSP members and their covered dependents access to supplemental medical eye care for the detection, treatment, and management of ocular and visual conditions, including conjunctivitis, eye trauma, or sudden changes in vision.
Members can see their VSP network doctor in-person or remotely. This helps to ease the burden on primary care physicians and emergency rooms and provides added value to members, giving them more choice and convenience.
See it in action:
Eye Doctor Saves Patient from Possibly Going Blind
Amid the COVID-19 pandemic and a stay-at-home directive, a Florida-based man with diabetes in his late 40s noticed blurred vision and redness in his eyes. He waited for a few days to contact Dr. Pressley, hoping the condition would subside. Had he waited any longer, he may have increased his risk of going blind.
READ THE FULL STORY
Benefits Your Employees Will Love
Help your employees stay covered for medical eye emergencies by adding VSP Primary EyeCare to their benefits.
Want to see plan options that include Essential Medical Eye Care?
GET A QUOTE
The Power of Preventive Care
Did you know when employees use their VSP benefits they access powerful preventive care that can point out chronic conditions like diabetes, high cholesterol, and hypertension? When left unchecked, these conditions could significantly affect their quality of life and increase risk of other health issues. It can also contribute to higher healthcare costs, lower productivity, and can impact your bottom line.
Vision Care is All-Of-You Care
VSP network doctors are often first to detect early signs of chronic conditions, accelerating your employees' care and safeguarding their health.
34%
of the time: Diabetes
39%
of the time: High Cholesterol
62%
of the time: Hypertension
Source: Human Capital Management Services
COVER EARLY DETECTION
Find out if you're meeting the needs of your employees.
TAKE QUIZ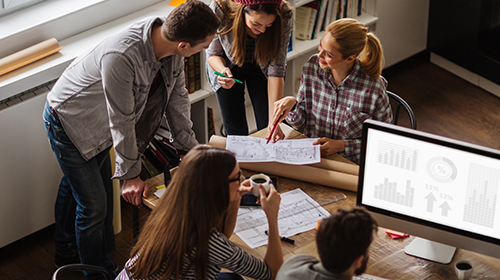 ---